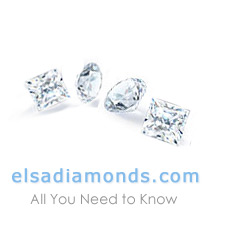 Platinum Jewelry
Hot Wedding Trend: Platinum Wedding Rings
In our hungry-for-anything new pop culture world, celebrities are often the ones that can start a hot fashion trend seemingly overnight. With their heavy media exposure, they are often photographed wearing the latest styles in fashion and jewelry.
Platinum is classically trendy wedding jewelry
Platinum engagement and wedding rings are the latest celebrity trend that has taken the jewelry industry by storm. Several high-profile newlyweds have taken a shine to the cool elegance of platinum.
Platinum is like our relationship in that it is strong, precious and timeless, says Nick Lachey about the custom made platinum wedding rings he and his wife Jessica Simpson tied the knot with.
It seems that view of the lustrous metal is shared by other celebrity couples as well such as: Russell Crowe and Danielle Spencer, Gwen Stefani and Gavin Rossdale, Adam Sandler and Jackie Titone, as well as, popular actresses Reese Witherspoon and Kate Hudson.
Platinum rings and diamonds
Celebrities are especially fond of pairing fancy colored diamonds with their platinum rings. Also, the three stone diamond ring has quickly become all the rage among new brides.
So, if you're looking to buy diamond jewelry online, whether it's for a special occasion like a wedding, or a gift for a special person, consider platinum jewelry as one of your best and brightest options.
Platinum is rare
Platinum is an extremely rare metal, even rarer than gold. There isn't much of it around and it has only been found in select locations across the planet. Platinum is a strong, dense metal, which allows it to be used in many different ways. Besides jewelry, it is also used to make catalytic converters, and it is helpful in the medical field because it resists oxidation. As the perfect material for pacemakers, platinum not only makes lovely jewelry, but also helps save lives.
Despite its strength, platinum is a very supple, workable material, making intricate designs and details far easier to achieve than with gold. Since it is so pure, platinum jewelry is the perfect hypoallergenic accessory for those who cannot wear gold. Part of the reason people cannot wear gold is often associated with the alloys involved in the jewelry making process. Since platinum jewelry contains very little alloy, it is a good choice for those who are sensitive to metals.
Platinum jewelry is made from very pure platinum. As compared to gold, platinum falls between the 18-karat and 24-karat range, with 18 karat being approximately 75% pure and 24 karat being the purest. Since 18-karat jewelry is 75% pure, that means that the other 25% of the piece is an alloy, such as silver, zinc or copper. This simply means that platinum requires very little alloy to be combined with it in order to make platinum jewelry.
Platinum is perfect for casual and dress
Platinum jewelry is very sturdy and resilient, making it ideal for everyday wear. Platinum jewelry, like other types of metal jewelry, can become scratched, but a scratch won't damage platinum in the same way that it damages other precious metals. Platinum jewelry will maintain its color, brilliance and weight even when scratched, while other metals may lose their luster or become blemished or discolored.
Because this metal is so versatile and so rare, platinum jewelry makes a very special gift that will be cherished for a lifetime. Many people own gold jewelry, while far fewer boast jewelry made of platinum. If you want to choose something truly unique and exceptional for that special someone in your life, consider platinum jewelry.
Platinum jewelry has taken a little change over the past few years, especially since the price has risen along with Gold.
In order for the industry to keep prices competitive, they have started to classify Platinum Alloys with the 800pt or 850pt marks etc - which is quite acceptable as they are NOT using the word 'PLATINUM' (which indicates the pure metal).
While that term (800pt) may be a little misleading, especially if it were not brought to the purchasers attention, it is never-the-less quite acceptable.
You also have to remember that not all jewelry is made in the States and many items made in Europe or overseas may not have such stringent rules and regulations.
Regarding Platinum verses White Gold
White Gold is harder because of the way it is mixed with other metals. Traditionally, Platinum is best used for setting diamonds because it doesn't throw any color back into the stone. Diamonds are graded by their lack of color so the less reflection from the ring - the better. Platinum is elegant and timeless but it still is a personal decision in the end.